Planetary Astrophotography Setup
Capturing the planets and the Moon is the easiest way to begin in astrophotography and you don't need to live in a place without light pollution. Planetary astrophotography can be done even from a big city since the planets and the Moon are very bright objects. The setup presented here is just ideal for that!
Telescope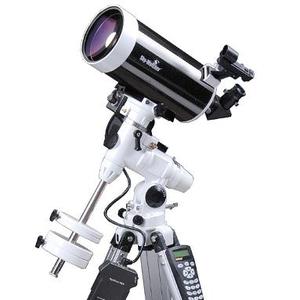 The Skywatcher Maksutov 127/1500 telescope with its 1,500 cm focal length is the ideal telescope for both observing and photographing the planets and the Moon.
The Maksutov build offers long focal lengths with short tubes. Much like the Schmidt-Cassegrain telescopes, but Maksutovs are easier to use, mostly because collimating them is faster and lasts longer. This model is shipped with the Skywatcher's motorized NEQ3 equatorial mount which is light (9.8 kg/21 pounds) and easy to carry.
Camera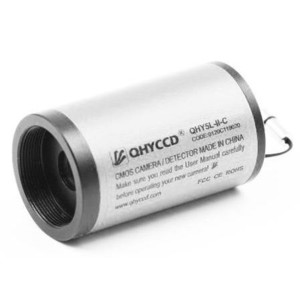 Pair it with a color camera for planetary astronomy, the
QHY 5 L-IIc
for instance, and you're ready to take amazing photos of the Moon and the planets.
More magnification!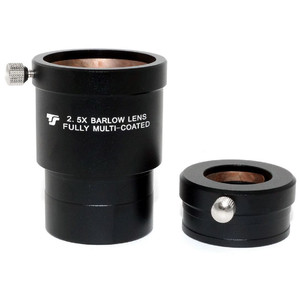 A barlow lens increases the focal length of your telescope. This is extremely useful for planetary observation and photography. The TS Optics x2.5 barlow lens is a good choice for this setup and will bring you a better magnification when photographing the planets.
Here is an example of how Jupiter could fit into the image with your camera: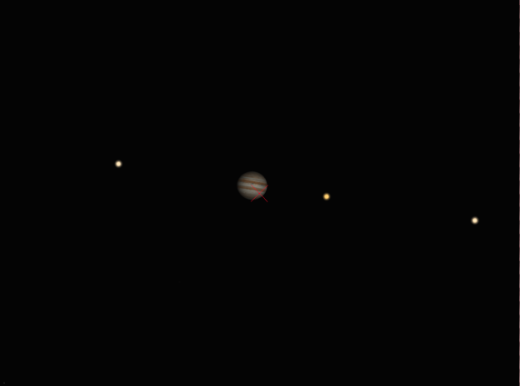 And this is what you get if you add a barlow lens that multiplies the focal length by 2.5: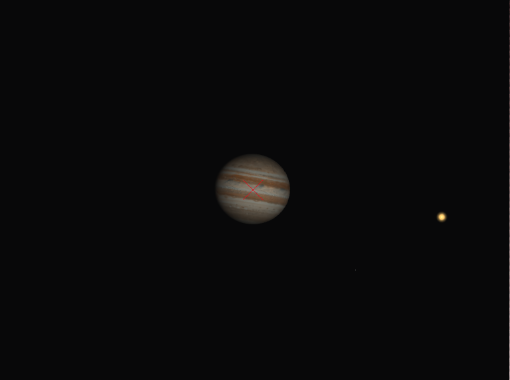 You will also need a computer with some imaging software, for instance Firecapture to capture the images and Autostakkert! to process them afterwards (a technique called stacking).